Turf Installation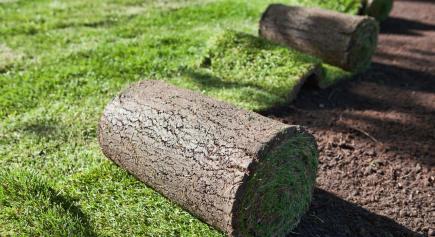 Residential Sod Services
Why wait for months and put up with the headaches of trying to grow seed? With turfgrass sod, your lawn is green, dense, and weed free right away and ready for normal use in about 2-3 weeks. Establishing seed can take over a year, requiring rigorous care and usually additional seedings to achieve full coverage.
Commercial Sod Services
An attractive landscape is a must for any business, regardless of size. A healthy lawn helps portray an image of success to customers, employees, and the general public. Turfgrass sod achieves this image instantly:
Sod completes your landscape, letting people know that you are open for business.
Sod will control erosion, keeping your parking lots, sidewalks, and ultimately your floors, clean.
Sod is a smart investment, saving costs related to growing in seed.
Sod is an environmentally responsible choice.